Bericht
»It has been a truly lovely experience.«
I have been working at the Schule am Stadtpark for 8 weeks. I came to Lübeck from the UK in 2020 and this is my first job. It has been a truly lovely experience getting to know the children and staff.

I find the concept of bilingual lessons really interesting and think it is a wonderful opportunity for the children to be aware of other languages from an early age. I spend some of my time with the teachers in the classroom and the rest in the Ganztagsbetreuung or after-school care.

I have had the opportunity to work with children from all four year groups but have mainly spent time with classes one and two. It is fascinating to see the children understand simple English instructions in class and to switch almost effortlessly between the two languages. They have been working with a theme of Autumn and I have been amazed at how they have learned to identify some tree types in both English and German. I love to read a story in English to a class and see how engaged they are despite not understanding every word. I hope that learning a language in this natural way and at such a young age, will help foster an interest and love of learning other languages for life. I find it very rewarding to help the teachers with their classes.

The after-school care is more relaxed and I can find myself reading stories, playing board games or running round playing ball games amongst many other things. I love it when a child comes and asks if I would like to play a game. My German is not very advanced so we can have moments of confusion but things are usually resolved with gestures, mimicking and laughter. When the children speak to me in English, I am not sure who is more delighted, them or me.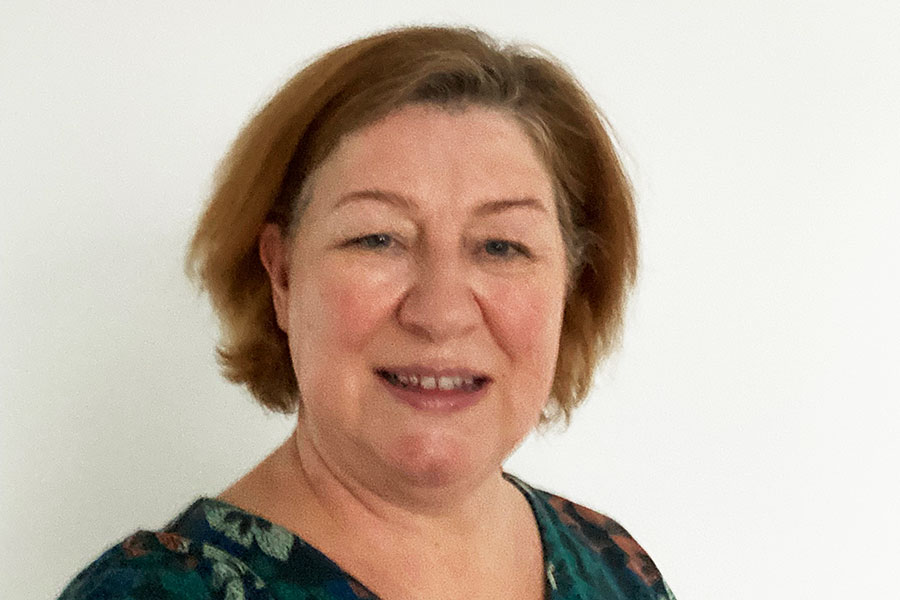 Angela Rawson
The children are always at the heart of the after-school care. The nurturing, caring and fun atmosphere is enjoyable for both staff and children alike. They really seem to enjoy their time in the Tintenkleckse with their friends.

There is a warm, supportive and inclusive ethos at the school. I have found the teachers, educators and other staff to be very helpful and they obviously love their jobs. Every day is different. Sometimes there are challenges, but mostly there are smiles and laughter.

Angela Rawson • Native Speakerin an der Grundschule am Stadtpark
› zur Bericht-Übersicht